When it comes to Saltwater Fly-fishing, James has a wealth of knowledge and experience.
Whether he is chasing Long Tail Tuna in Western Australia or Trying to hook and Bow to a Cuban King, the Tarpon, James still puts the saltwater Fly Fishing that we have back in the UK on the Northumberland coastline up there at the Top.
James is a Qualified RYA Powerboat handler and later this year will be taking his Skippers & Charter Tickets so he can offer private chartering trips on a professional level.
Chasing Fins have two boats, an inshore Honwave T38 powered by a Honda BF20 and a Humber Destroyer Power Rib fitted with a Suzuki 115hp fully rigged for inshore and offshore fishing.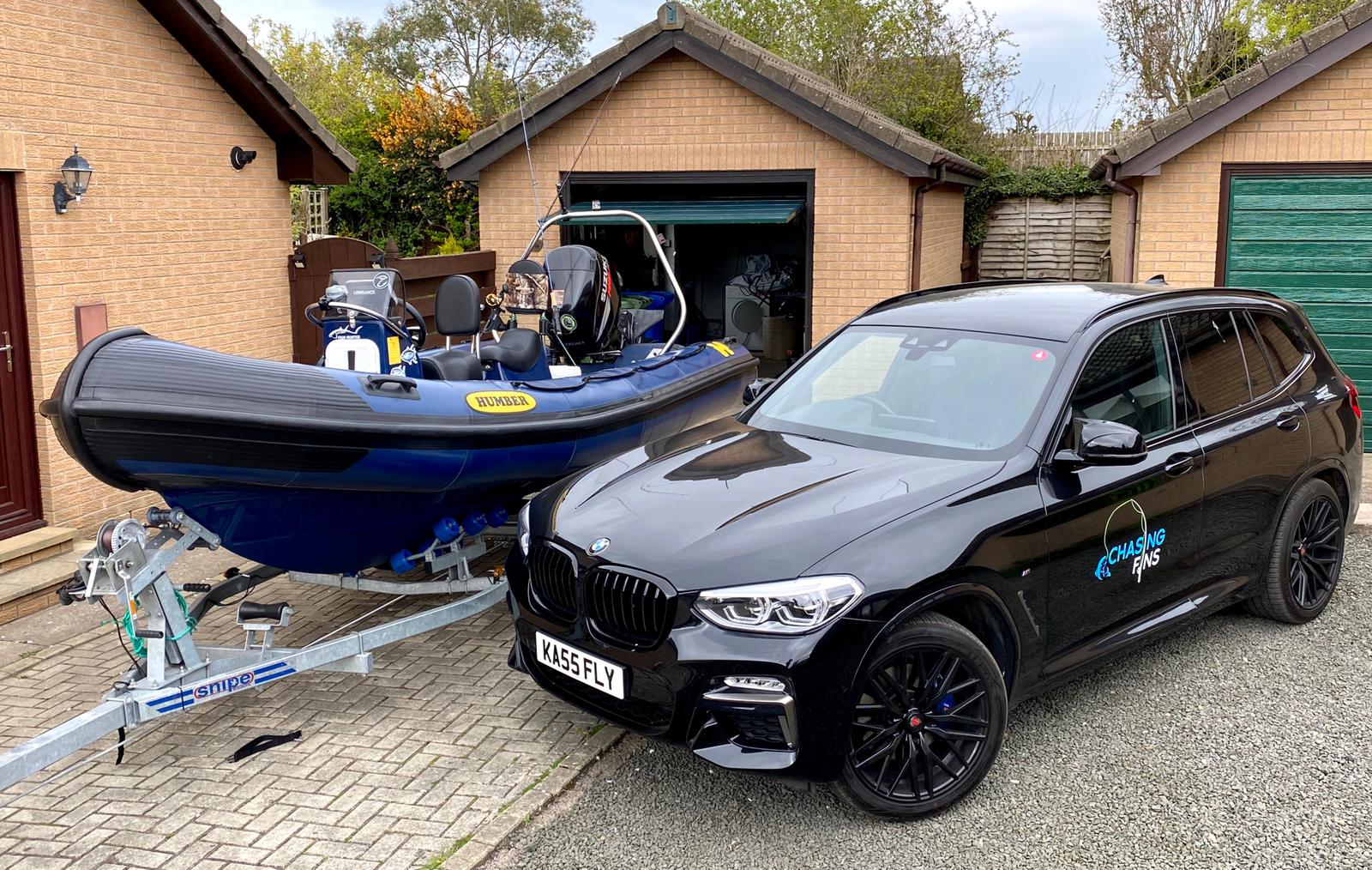 The rods we use are 10weights fitted with T14-T20 Shooting heads to get the fly down as deep and as fast as possible.
Our main target species are Pollock, Bass, Sea Trout & Wrasse. Catching these fish while drifting inshore rock marks or heading to deeper water and fishing the wrecks.
Unlike no others currently on the North East Coastline are main method when fishing the sea is with Fly. We do have all stand up boat setups for offshore wrecks but we are trying to move into the Fly Fishing Scene.
If you haven't experienced a Big Pollock on the fly, you really need to try!!!!!
The main season runs from June-October.
Fishing can be done from Boat or by Shore. We have many spots along the coastline that produce big Pollock every season.
If this is your Thing or you want to get more Information just send us an email or give us a call and we will do our best to arrange that unforgettable days fishing.
Are You Interested In
Chasing Fins?
Keep up to date with our latest Fishing Holiday offers, guided fishing trips and any last-minute cancellations that become available.
Join Our Mailing List