James Armstrong
Owner/Head Guide
James is well known across the North East of England and the United Kingdom for his guiding skills and a wealth of knowledge when it comes to fly fishing. He has represented England at World Level and travelled the world to fish since he was a teenager. He has Guided for some of the best lodges in the world including New Zealand, Russia, America, and the Outer Hebrides. He has owned and ran Chasing Fins for over 12 years now and will do his best to make your trip unforgettable. He looks forward to welcoming you to fish some of the beautiful rivers we have to offer hear in Northumberland and the Scottish Borders.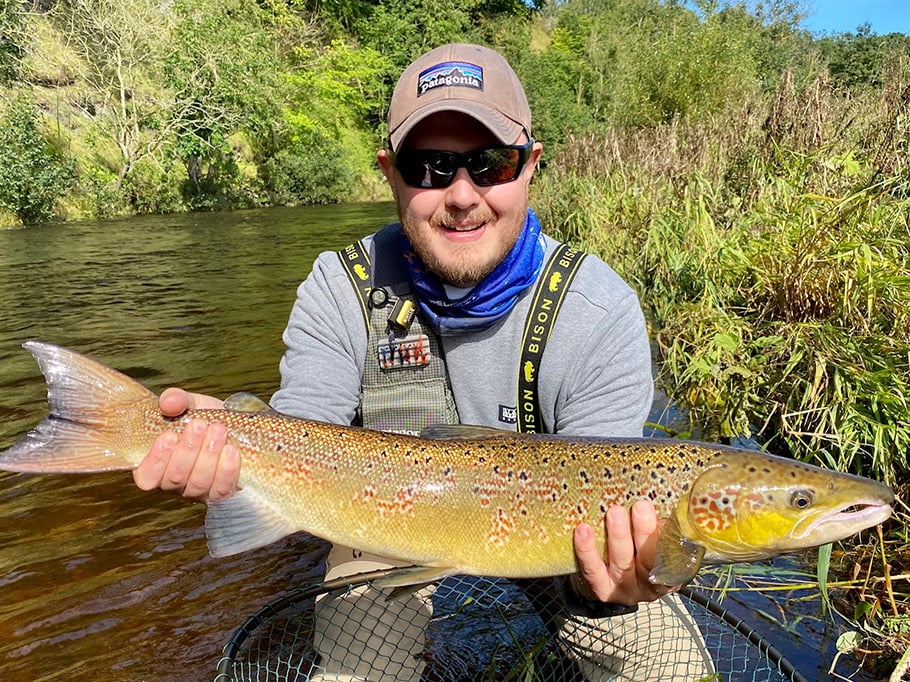 Tom Holloway
Guide
Tom started fishing at a young age pursuing Brown Trout and Grayling on his local river, The Pont. Since then his angling has taken him in different directions focusing on saltwater angling – both bait, lure and fly – in the UK where he has competed at a national level in SAMF competitions as well as winning Open Shore Competitions and fishing on the Army Team. He has travelled extensively in the UK and abroad in pursuit of his fishing passion including to Norway, the US and the Far East. More recently, under the coaching and tutelage of James, Tom has switched his focus to the many varied rivers of Northumberland and the Scottish Borders honing his skills for salmon and Seatrout on the fly! Tom has a real passion for the Northumberland and the Borders and their natural beauty will endeavour to make your trip unforgettable.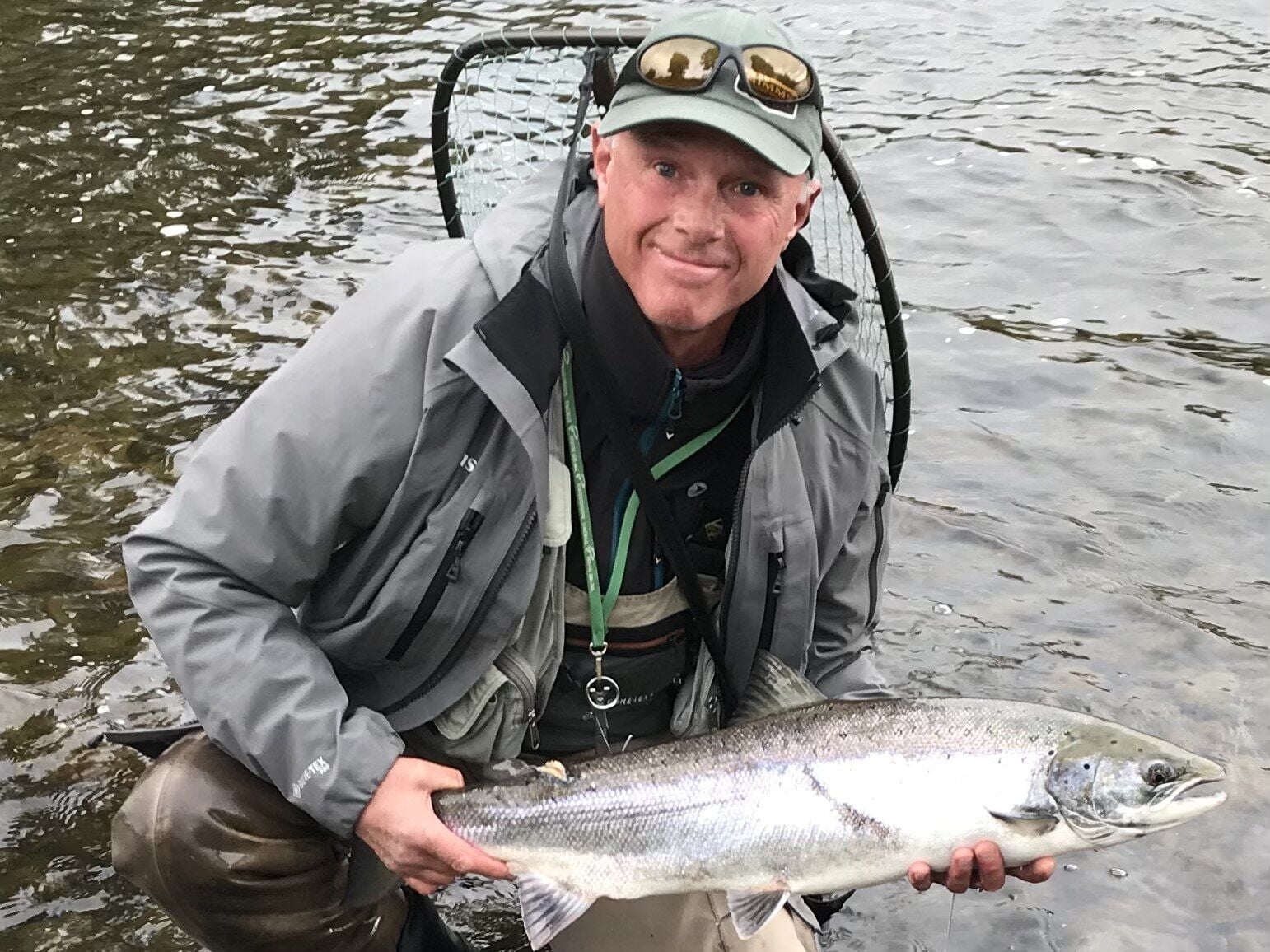 Mark Warren
Guide
Mark has fished for something or other for as long as he can remember, but has spent almost the last 50 years specialising in game fishing in all its varied forms.
He has spent nearly 20 years Ghillieing on the tweed as a freelance Ghillie. Mark still works  as backend Ghillie on Ladykirk Fishings on the lower Tweed.
He continues to fish extensively at many different locations at home and abroad and has fly fished in Alberta and British Columbia in Canada, and in California and Oregon in North America.
In his spare time and in the close season he is to be found on the beaches and rock ledges of his native Northumberland, trying for the many different sea species, with occasional excursions to his favourite marks on more distant locations along the U.K. shoreline.
He looks forward to joining the team at 'Chasing Fins' and meeting new clients and sharing the wealth of his knowledge with them.
Naomi (James/ Fiancé)
Cook & Admin
Naomi has been part of Chasing Fins since she met James around 5 Years ago.
As well as being a mummy to there new born son Hugo and a local Nurse at Alnwick Hospital she does her best to look after the Admin and Marketing side of Chasing Fins aswell as organising the packed lunches and freshly baked produce on a daily basis. Her homemade Quiche and Chocolate Fudge Cake have always been favoured by most of our clients.
She is a keen fly fisher lady and caught her first wild brown trout while visiting James in the Hebrides last year.
Are You Interested In
Chasing Fins?
Keep up to date with our latest Fishing Holiday offers, guided fishing trips and any last-minute cancellations that become available.
Join Our Mailing List